Class Details
Children in Global Health and Humanitarianism
Children around the world face life and death situations every day. They are part of families and communities that are confronted by serious social and political problems, from the AIDS epidemic and other disease outbreaks to extreme poverty, forced migration, structural racism, and war. Numerous global health and humanitarian interventions aim to help children, such as those targeted at orphans or children outside of family care. However, very few incorporate children's perspectives of their own needs into their programming, leading to potentially ineffective or harmful interventions. We will address the following questions: Why should we take children seriously in global health and humanitarian work? How do children participate in families and communities in ways that impact health and wellbeing? And what research methods are appropriate for working with children in adversity? We will also address head-on the longstanding devaluation of children's knowledge, actions, and experiences in policymaking and program development. As a class, we will develop ways to get decision makers to take children seriously.
Enrollment
Enrollment through your home campus
OSLEP provides all required reading materials at no additional cost – NO books to buy!
Important Dates:
March 22, 2021 7-9pm Zoom
March 29, 2021 7-9pm Zoom
April 5, 2021 7-9pm Zoom
April 10, 2021 9am-4pm In-person (Norman OU campus)
Start Date
March 22, 2021
Location
Zoom/Hybrid Course - University of Oklahoma, Norman, OK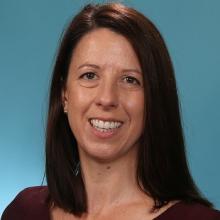 Washington University, St. Louis, School of Medicine

Jean Hunleth works with children and families to identify more appropriate ways to deliver public health. She uses methods from anthropology and the visual arts and is especially fascinated by the important social and political implication of children's fantasies and play. Jean earned her PhD in Anthropology and Master of Public Health from Northwestern University. She is the author of the award-winning book, Children as Caregivers: The Global Fight against Tuberculosis and HIV in Zambia, and numerous articles published in anthropological, public health, child welfare, and medical journals. She got her start in global health as a Peace Corps volunteer in Zambia, which drove her to pursue a career focused on children's creativity and the diversity of childhood experiences.